If we don't make mistakes daily, we aren't pushing the boundary and challenging the system enough

— Antonio J. Lucio
Establishing a corporate culture is good, but setting up a creative corporate culture is better! I'd even state it's crucial!
The average employee considers that having a good corporate culture is as important as having a good salary. This isn't an viable option anymore, it's a necessity for both employees and the CEO of a company. By reinforcing the culture of your company and making your team happy, you will increase the chances of satisfying your customers.
Let's take a look at 12 creative companies and the means they use to produce a brilliant creative corporate culture.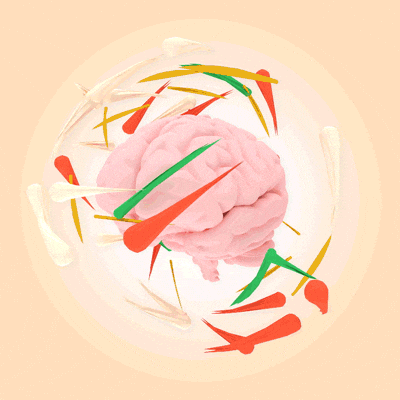 12 Brilliant Examples of Creative Corporate Culture
1 – Google
Google set the pace for many startups. The giant nurtures a learning culture: The more the corporation grows, the more it needs to reinvent its culture.
The company gives free meals, organizes team excursions, offers financial incentives, the opportunity for the staff to attend conferences led by important CEO's, gym classes or even allows dogs in the working place.
Last but not least, Google offers a good balance between work life and personal life in order to limit stress, while it arranges the work space in the most pleasant way possible for its employees. However, let's not forget that some entreprise policies or initiatives expect maximum performance from the employee and, therefore, expect maximum results.
2 – Zappos
Zappos Culture is the overall environment; space, attitude, freedom, management style, and actual physical surroundings which all work together to create a total milieu which attempts to make each individual better and happier on a whole, so that each one of us will then spread this to each other, our customers, and everyone we encounter

— Mike S. Employee since 2005
Zappos is as known for its shoes e-commerce business and for its happiness at work corporate culture. Their recruitment policy is simple: you must match the corporate culture. This is the first thing that the manager looks at and it's the aspect that will weigh more heavily on the recruitment, or not, of the futur employee.
The core values of Zappos inspire the entreprise as a whole on a daily basis. I quote some of them: "Be passionate and Determined", "Build a Positive Team and Family Spirit", "Pursue Growth and Learning".
The company also dedicates part of its budget on team building activities and the development of its culture.
Finaly, the employees evolve in a fun working environment that encourages their creativity.
3 – Warby Parker 
Where does their success come from? They have a team devoted to their corporate culture. It regularly holds dinners, programs and fun events. Their goal? Build a cohesive community inside their entreprise.
The company also picks up random employees and makes them eat together.
4 – Southwest Airlines 
They communicate their objectives and their corporate vision to their employees so that they feel like they are part of an united team. That allows each employee to make additional efforts, which they consider as necessary to make clients happy, or to achieve the goals that have been set by the company.
5 – Twitter 
A team-oriented environment where every individual is motivated by the corporate goals, open air reunions and yoga classes.
6 – Chevron 
Chevron takes care of the well-being of its employees so that they feel as if they are taken into account and valued :
by proposing them health-center and physical conditioning visits or gym memberships;
by offering health-oriented programs, such as personal training programs or massages;
by pushing employees to take regular breaks.
7 – Squarespace
They promote an, "Open, creative and horizontal" organizational culture so that employees feel listened to, to lift their spirits and to allow them to feel confident. How? By reducing the management levels between the managers and the staff.
They also grant good benefit packages to their employees: flexible vacation lengths, enjoyable working spaces, prepared meals, well-supplied kitchens, monthly parties, relaxing spaces and regular conferences.
8 – REI 
The key to its success is the staff it employs, which gives life to the entreprise goals: by having the same interests, the culture forges almost by itself!
They also regularly organize meetings in which the employees can submit questions or recommandations anonymously.
9 – Facebook 
I couldn't avoid talking about this company that has literally skyrocketed its growth and keeps maintaining an unique corporate culture.
As with many of the entreprises I've talked about before, Facebook offers many things to its employees: food, stock-options, open working spaces, laundries on the spot, etc. The social networking corporation encourages teamwork and open communication inside a competitive environment which encourages growth and personal learning.
However, same issue as with Google: working in a highly competitive sector oftentimes results in a stressful and competitive working environnement. The solution? Conference rooms, separate buildings, lots of open spaces where managers work at the same level as the other employees in order to strengthen the feeling of equality.
10 – Adobe
Here, confidence is key. This encourages a positive corporate culture. Adobe trusts its employees, gives them the freedom to do their best so that they can achieve ambitious challenges and to help them throughout the way!
The company avoids micromanagement in order to give total creative freedom to its employees: the manager is the coach and the employees set up the goals and figure out a way to assess them.
Adobe in a nutshell: continuing education that encourages autonomy and risk taking without bad consequences.
11 – Mindvalley
In this speech Vishen shares the 5 Principles he brought into Mindvalley to transform it into one of the world's best places to work. Vishen shares principles he adapted from a wide variety of sources, from psychology, to computer games, personal growth, eastern spirituality and an understanding of Generation-Y in order to change his organizational strucutre.
The 5 Principles are:
Happiness
A Noble Mission
The Gamification of the Workplace
A Focus on Personal Growth
Tribal Dynamics
12 – World of Digits
In this part, I would like to talk about a small company that I know very well, my company. I strongly believe that it's very important to create an atmosphere where people feel they are empowered and free to liberate themselves. It's not always easy because sometimes I want to take decisions on every level but I try to delegate and give autonomy when it's possible. I'm still experimenting those structural dynamics to foster our organization but I'm pretty confident that one day I will be able to create the right ecosystem. The model is working, we are growing, every year we launch new projects and experiments, clients are satisfied and they come back.
I would like to mention that it's sometime difficult to conciliate this way of working/thinking when I have to face financial challenges. I don't know why, in this situation, I always want to take control of everything. I need perhaps to apply those creative organizational principles to myself. 😉
Take away
Keep your employees happy and care about their well-being. It allows you to strengthen your company's corporate culture!
There are countless ways to do that: to encourage a horizontal structure that stimulates collective intelligence (an holacracy), maintain a good balance between professional life and private life, reinforce confidence, stimulate exchange, organize team building initiatives, give your employees autonomy, push them to take breaks or even work in different and stimulating environnements.
Want to figure what other companies do to improve their businesses? Growth Hacking.
Wonder how to develop a creative organizational structure to boost your company? Click here.
By Philippine and Lucas.
Please share this insight to inspire people to work with more passion and lead with creativity. It's free like this ad free article. Thank you! 🙂